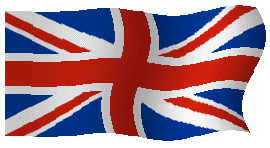 Who/what/where/when



We are a small group of enthusiast sailing all types of radio control yachts in the delightful surroundings of Whitlingham Country Park, Whitlingham Lane, Trowse, Norwich, Norfolk.
This is located close to County Hall just off the ring road on the southeast side of Norwich.

Although we are not a serious racing club we do conduct friendly races from to time. We welcome membership enquiries and visits from people with or without experience. Help is always at hand for those who are new to this hobby. Junior members are made welcome.
NMYC is affiliated to the M.Y.A.
Sailing takes place on the Little Broad throughout the year, weather permitting, on Saturday.
A car park is very near by so there is only a short distance to carry your yacht but please remember that wellies, waders or bare feet are needed to launch your yacht. However there is always someone available to launch your boat if you do not want to get your feet wet!
A parking fee is payable at Whitlingham Country Park but club members are able to purchase season tickets at a favourable rate
From time to time we may sail elsewhere or take part in exhibitions - members are kept in touch via a newsletter or emails.
Aerial photographs on this page reproduced by kind permission of Charlie Brown